We can write anywhere.
When we get an idea, no matter where we are, we can capture it on a napkin, the back of a business card, or a scrap of paper from our pocket.
Or we can text, email, or voice message the raw kernel to ourselves.
We can write any place--in a restaurant, on a park bench, in our car, on a plane.
We can write any time-- while waiting for a friend, before a meeting begins-- whenever we are early or others are late.
We can write
any time,
any where.
But.... there are some places that inherently inspire writing.
Angels on Middle Path
As soon as we arrive in that place or space, we are filled with words and phrases and
incisive insights
that begin to arrange themselves in poetic lines or precise prose.
Writing pours so fast from our well of imagination and i
deas flood our minds so quickly in these spaces that we can't find the paper fast enough, our fingers are not nimble enough to capture them all.
Pieces arrive in their entirety; we only need to be their conduit and scribe.
For me, one of those places is the campus of Kenyon College in Gambier, Ohio.
Old Kenyon Hall
Each time my car ascends the hill to enter the campus (OH- 308/Wiggins St.) and then turns onto Gaskins Avenue, I feel like I have come home. As I pass the Kenyon Inn, the Village Inn pub and the wonderful Book Store, my mind exhales, knowing in the next inhaled breath writing possibilities will begin to flow.
Kenyon's beauty, history and aura foster what Donald Graves called a constant state of composition.
Cross at Kenyon Hall
The Church of the Holy Spirit
There, I have done some of my best writing. Several poems of which I most proud arrived as gifts, while sitting in front of the Market on Gaskins, the dining hall at Peirce, at the small desk in my room, or in the choir pews of the beautiful Church of the Holy Spirit.
Many writers have special places in which they write best or that inspire much of their writing.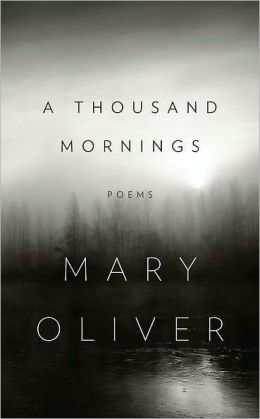 We are introduced to
the beauty,
the mysteries and the power of the nature, as Mary Oliver walks us around her backyard, guides us though a nearby woods, or forces us to look differently at a particular tree. She
eloquently
guides us through the marshland and along the coast line of Provincetown, Massechusetts in
A Thousand Mornings
.
We look back to the Middle East with Naomi Shihab Nye as she explores that world of her father from her Arab-American standpoint. She is constantly inspired by the land, the language, the people and the experiences that change her there. We can be inspired along with her in 19 Varieties of Gazelle: Poems of the Middle East.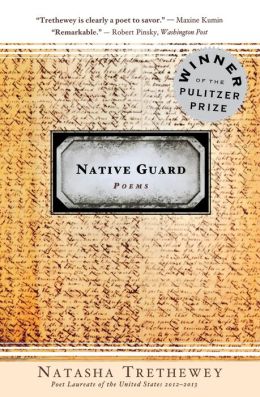 Natasha Trethewey, 2007 winner of the Pulitzer Prize and current United State Poet Laureate, explores the Louisiana past of her grandmother, dwelling there in the haunting visions she sees through her grandmother's eyes. She offers us and chance to revisit this place and time in Native Guard.
And each time I read poems from The Blessing of Rain and Other Poems by Tregenza A. Roach, I am transported back to the Caribbean to walk the streets with him of his native St. Kitts and I remember my times in his current home in St.Thomas, another special writing place for me. I have a series of ocean/island poems written during several stays.
Where are the places that inspire your writing?
What space allows you to enter into a writing frame of mind.
What places hand you ideas, in tact, simply asking you to write them down?
Today's Deeper Writing Possibilities
Where are the places that inspire you to write?
List the places in which you feel you have done extraordinary writing.
What is it about these places that inspire you to write?
You may want to photograph your favorite writing place for further inspiration.
How can you recreate those things in a different locations such as your home?
Write a narrative, essay or poem about your special writing place.