Writers read.
What are you reading?
If you want to write, you must be reading---filling your head with wonderfully simple plots or delightfully complex ones with lots twists, turns, and surprises-- gathering new narrative possibilities for your own writing.
If you want to write, you must be savoring poetry that reflects your life, shows you the perfect metaphor for what happened yesterday, or names what was unnameable until that one particular poem read on one particular morning named it for you.
If you want to write, you must be reading nonfiction, informational texts, newspapers and journals--current events, local goings-on, and reflective essays provide much ink for your pen.
And literary journals keep you abreast with what your peers and literary superheroes are writing.
If you want to write, you must be filling your head with language and words and ideas-- and life.
If you want to write you must read--a lot.
You must read like a writer, not only enjoying, savoring, and learning, but also noticing and naming what writers are doing in texts, and later imitating to create your own texts.
In a previous post, we considered the important role of reading and mentor texts. (see
Mentor Texts: Learning to Write from What We Read)
In Language Arts (May 2008, Vol. 85, No. 5), I wrote the following
about reading like a writer
as part of a review of
Wondrous Words
by Katie Wood Ray :
...Katie Wood Ray invites us

to not simply appreciate the finished product, but to

closely and critically examine the underside to see

how the colorful patterns

were created. Likening

the search for writing ideas to a seamstress shopping,

she reminds us that the seamstress will "take

a lot longer . . . turn jumpers and shirts inside out,

sometimes sitting on the floor to study how something

is made. While the rest of us mere shoppers

are looking only at sizes and prices, (Katie's) friend

is looking closely at inseams, stitching and 'cuts on the

bias' . . . she is shopping for ideas for clothes."
Katie Wood Ray challenges us to push beyond

mere reading purposed for enjoyment and understanding;

she urges us to become apprentices to

other writers, to learn the craft of writing by eagerly

examining, deliberately deconstructing, and intentionally

imitating the work of other writers.
Writer read.
And... writers read like writers.
So what am I reading?
What am I reading on the way to writing?
I am currently engaged in reading a number of books for a variety of reasons.
Each morning after reading the morning office in the Book of Common Prayer, I read the day's appointed devotions from two sources.
Can I use the beautiful language and complex, formal sentence structures
I find here in my own writing?
I love poetry and have fallen in love with the work of Richard Blanco, the young poet who read One Today at Barack Obama's second i
nauguration. I am reading his chapbook,
Place of Mind.
And a second book by Blanco rests in my to-be-read pile.
Can I write about home and history and the sea like Blanco?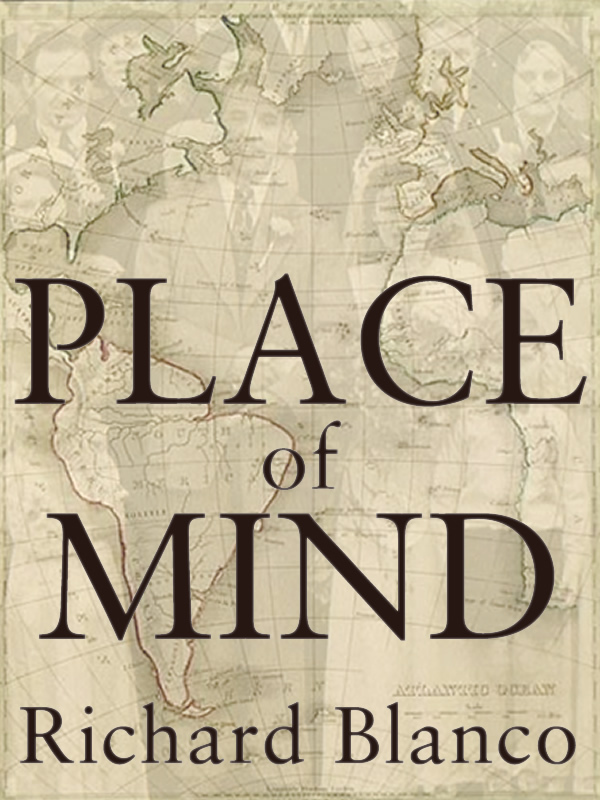 For the class I am taking on digital writing, this week we are reading one of our several texts, Learning in the Cloud: How ( and Why ) to Transform Schools with Digital Media by Mark Warschauer.
Here I find several charts and suggested content that will help me complete my matrix-- Ways to Work with Digital Tools-- an assignment for the class which details my recommendations for instruction and professional development in digital writing.
I will be featured on NWP Radio on March 28, along with Lynne R. Dorfman, co-author of Mentor Texts, Teaching Writing Through Children's Literature, K-6. I am looking forward to this and in preparation for our conversation, I am
rereading one of Lynne's books.
Can I effectively use and encourage others to use mentor texts in new ways?
Additionally, I am reading, in spurts, two other professional books, Ralph Fletcher's new edition of What a Writer Needs, and Christopher Lehman's Energize Research Reading and Writing.
I saw Lehman speak at NCTE 2012 and wanted to read more of his ideas. I have used the first edition of Fletcher's book for years in my own teaching, and with teacher writing groups, so naturally I needed to check out the second edition..
In addition, I am currently deeply interested in sentence crafting, so I am slowly working my way through How to Write a Sentence: And How to Read One by Stanley Fish.
Can I write nonfiction clearly and creatively like Fletcher and Lehman? Can I utilize new sentence structures that will better convey my meanings?
Finally I am also reading Seeing Red- A Pedagogy of Parallax: An Epistolary Bildungsroman on Artful Scholarly Inquiry by Pauline Sameshina ...just for my personal pleasure.
Can I write an epistolary poem embedded with information
about teacher education or writing instruction or some other academic field?

And then there are whatever current entertainment, cultural, news, professional or literary magazines and journals that have arrived. I won't list all of those.
And of course, there are several piles of next books, piles to shop through when I am ready for something new.
From all of these books that I am currently reading, I am learning more about writing. I am seeing new writing possibilities.
Writers read. And writers read like writers.
What are you currently reading?
Today's Deeper Writing Possibility
What are you currently reading?
You may want to actually make a list.
What is each text teaching you about writing?
What might you write that is inspired by each text?